Onko sinulla kysyttävää? Ota meihin yhteyttä
Simo Kuparinen
Senior Headhunter
Emailsimo.kuparinen@starmap.fi
Phone +358 50 585 3559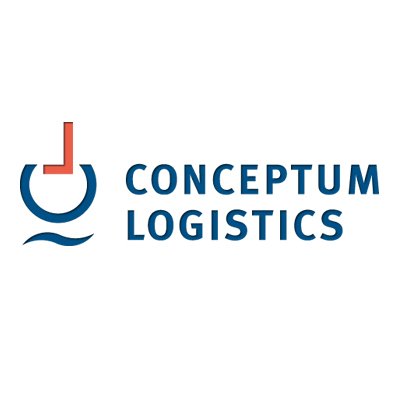 Perustiedot
Hakuaika 30 kesä 2023
Julkaistu 05/05/2023
Sijainti Stockholm / Gothenburg
Conceptum Logistics was founded in 2002 and remains manager-owned to this day. They have a global presence with their own offices and carefully chosen project partners. The services are based on a deep understanding of the industrial products they manage, their project experts' know-how, specific knowledge of individual countries, and a creative, innovative approach to project management.
Conceptum Logistics is seeking a Managing Director to spearhead the establishment of a new office in either Stockholm or Gothenburg (Sweden), as part of its expansion plans in the Nordic countries. As the key decision-maker, you will play a crucial role in selecting the office location and opening our services for Swedish clients in a timely manner. The company fully supports you in navigating the initial challenges of setting up operations, so you can focus on delivering exceptional service to customers. You will have the opportunity to lead and drive the growth of Conceptum Logistics in Sweden, with a clear path to success.
As the Managing Director, you will be responsible for giving the newly established company a kick start to growth by rolling up your sleeves and setting the company up to speed. You will report to the Group Managing Director Scandinavia.
Key Responsibilities
Drive growth by identifying new business opportunities, utilizing your extensive network and expanding the company's customer base.
Manage the finances, including budgeting, forecasting, and financial reporting.
Oversee day-to-day operations, ensuring that the organization is operating efficiently and effectively.
Build and maintain relationships with key stakeholders, including customers, partners, investors, and employees.
Represent the company to external stakeholders, including the media, industry groups, and government agencies.
Ensure that the company is compliant with all relevant laws and regulations.
Qualifications
We are seeking a candidate with extensive experience in project logistics within the shipping industry in leadership roles.
The ideal candidate will be a highly motivated and proactive salesperson, with a proven track record in acquiring and handling project logistics clients.
A Goal-oriented entrepreneurial mindset, coupled with fearlessness in taking calculated risks, is essential.
Fluency in both written and spoken English and Swedish is essential, with additional language skills considered an advantage.
The successful candidate will possess excellent communication skills, both written and verbal, taking responsibility for their actions and demonstrating sound decision-making abilities.