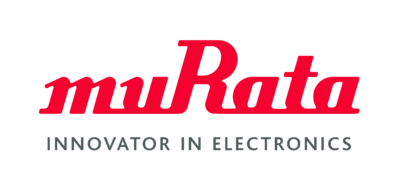 Perustiedot
Hakuaika 1 elo 2023
Julkaistu 17/01/2023
Sijainti Helsinki region
Do you want to be a part of the future of self-driving cars? Do you want to see your work results in real silicon?
Murata Finland is developing leading edge gyroscope and accelerometer safety-critical sensors for global automotive, industrial and healthcare markets. We are currently strengthening ASIC Design Team in Murata Finland.
Therefore,
we are looking for a Senior Analog Design for Testing Engineer
to join our ASIC Design Team in Vantaa.
Your main responsibilities are to define supporting circuits to the ASIC to support ASIC wafer level verification and production testing, perform test sequence simulations by using System Verilog models and being technical interface between ASIC design, ASIC wafer level testing and ASIC verification by measurements. You write ASIC characterization, qualification and test specifications. You ensure together with ASIC project manager that DFT solutions enable to achieve ASIC test time and test coverage requirements. Yield improvement and failure analysis support are part of your work. You may also plan test methods and structures for latent defects screening. You have know-how on Functional Safety standard and make sure that also Fusa verification is feasible. You will work with Murata Fusa Manager and Engineers, Test Software Engineers, System Experts, Project Managers, Design Partners, Product Managers and ASIC Design Team.
In order to be successful in this position, these are the essential qualities and skills
Technical education (e.g. M.Sc., Ph.D. or D.Sc.) with emphasis on microelectronics
5+ years of experience on analog ASIC design
Know-how on production testing of mixed mode ASIC
You have
experience on modeling and simulation of analog blocks with System Verilog experience on implementation (electrical and layout) of ASIC analog blocks
Knowledge of filters, ADCs and DACs
Good know-how on Cadence (or similar) tools
You communicate and negotiate fluently in English
You have excellent communication skills in order to understand various requirements and communicate with external partners and internal teams
Systematic and careful way of working
You are innovative and interested in working in an international environment
Experience with safety critical applications and IS026262 standard knowledge are highly appreciated
In this role gou have a chance to further develop yourself to ASIC analog design specializing to Design for Testing of the ASIC development. You play a key role in defining and implementing ASIC supporting circuitry for testing in the ASIC design. Our team members will guide you when needed and we are all supporting each other. With us you have the possibility to develop and challenge yourself as a professional and learn from highly skilled colleagues.
Interested? Please contact Timo Soikkeli at Starmap, timo.soikkeli@starmap.fi or +358-40-750 2995.